P.F.A.C.T.T  (Prevention and Finding Acti-vision in Condensed Treason Terrorism) Political Action Committee

*PFACTT would love to network with you if you are a concerned business owner. If you would like to register your website or business with PFACTT please sign the Guest Book.

PFACTT:   Is a domestic and international political action community, focused on helping people both domestically and internationally with various social issues; with an agenda of preventing various acts of terrorism and unfair community hardships. PFACTT, has a proven history in helping various USA Cities, USA States, and various other countries. PFACTT is directly associated with the Shoes Saves Foundation and is interested in hearing from you. Please contact us with any concern that we may be able to assist you with, as PFACTT is for the people, concerning the people, and about the people.

​PFACTT is excepting new members. If you would like to join PFACTT, please select Contact Us, fill out the contact information; and we'll be happy to register you.  

If you would like to make a donation to support PFACTT, please select the donations tap at the top of the page; and follow the instructions for a credit card donation or standard mail donations .  

PFACTT would love to hear your thoughts and comments please post a comment below in our blog section.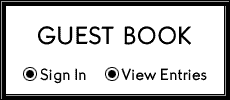 Sorry, we're unable to load this blog.